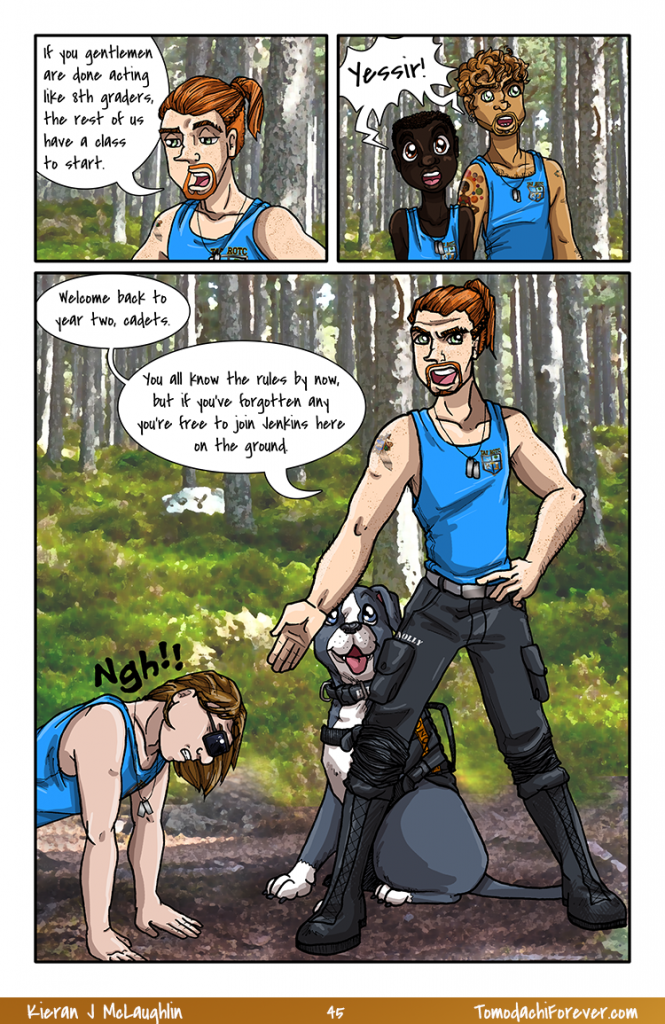 I kind of want to name this page PUPPY or something, but the dog is kind of incidental. I GUESS. Bee tee dubs, her name is Bronwen and she's a pibble and she's The Best*.
I try not to do too many pages with very few panels, but I also don't want to fall into Talking Head Syndrome, and if you can't see people from at least about the knees up, you don't usually get to see any dogs present in the scene and that just WILL NOT do, okay? All must see Bronwen. ❤🐶
*Please note all dogs are The Best Dog. ALL. DOGS.